CALIFORNIA SPEAR FISHING AT ITS BEST!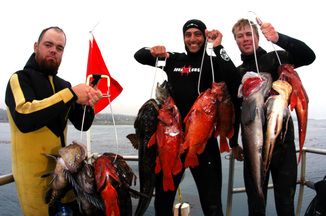 Morro Bay offers some of the best fishing on the California coast. It's no wonder why we have some of the best spearfishing in the world. With the right knowledge and experience you can easily get your limit on one or two dives.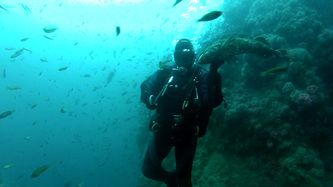 What you will need to spearfish.
Each fisherman will need a current California fishing LIC.
Speargun or Hawaiian sling.
Small flashlight for looking in small holes and caves
Stringer to put your fish on while Diving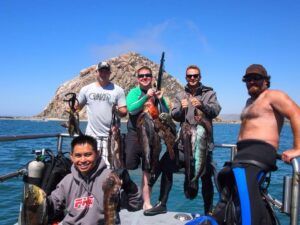 Spearfishing is a very rewarding experience. It's also a very efficient way to fish, while hook and line anglers catch what bites their bait. Spearfishermen can be selective on their catch. Since most of the time you get the fish you are looking for, your catch is larger in size than traditional fishing.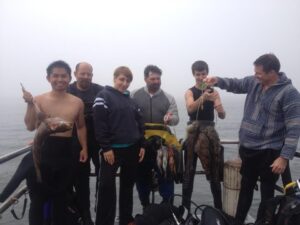 What kind of fish will I catch? Here are a few examples.
Lingcod
Cabazon
Vermilion cod
Tree Fish
Gopher cod
Black rock fish
Blue rock fish
Greenling
Sheeps head
China rock cod
Perch
White Sea bass