10-E BUOY or "18 EB BUOY"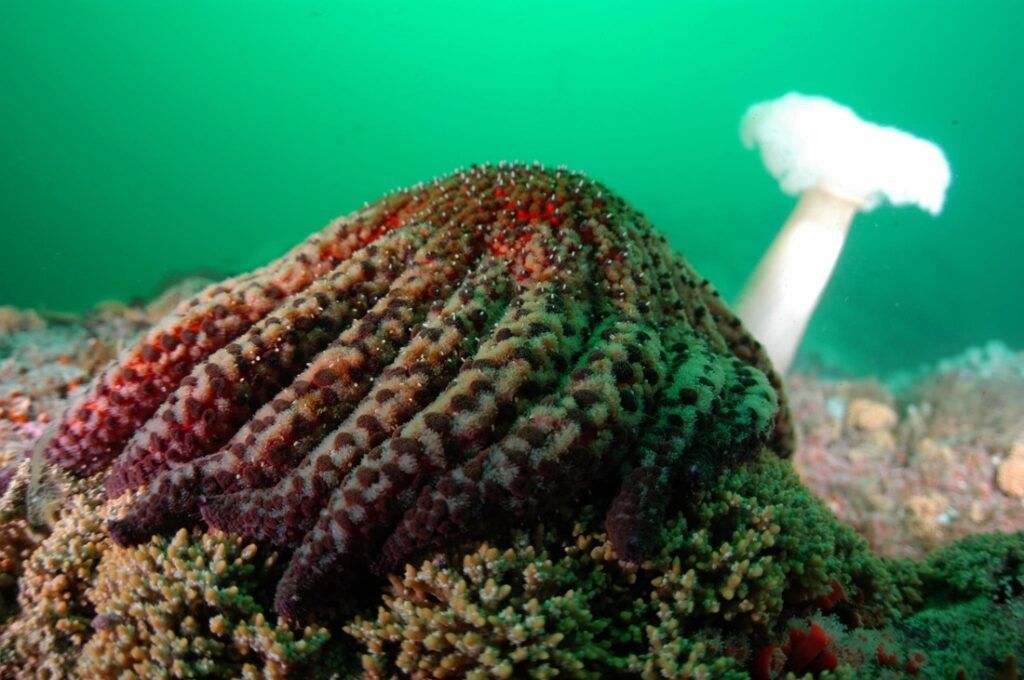 Dive Site- 10-E Buoy
Type - Boat access only
Skill Level - Beginner-Advanced
Depth - 40-90 feet
Location -Morro Bay, California USA
The 10-Buoy is located just north of the Morro Bay Harbor Entrance. Here you will find easy and exciting diving. This place is great for beginner and advanced divers alike. Located just 40 feet from the surface you will find a pinnacle surrounded with large rocks and boulders and a few other smaller pinnacles. This place is packed with sea life growing on top of each other competing for a spot on the reef. One of the main attractions is the Matridians. They are everywhere on the pinnacle and around it. These are the same creatures that are located at the Matridian Fields at the breakwater in Monterey. The only difference here is they are easy to find and no surface swim. Just drop down your anchor line and you're there. Photographers will find themselves immersed in sealife to shoot pictures of. Sheep crabs are also abundant here along with sunflower stars. To get here just look for the buoy north of the harbor mouth about 1 1/2 miles. Once you get to the bouy you will want to use your Depth meter/fish finder find the top of the pinnacle. Your Depth meter will read around forty feet when you find the top of the Pinnacle. Depending on the winds, if any, set your anchor on the upwind slope. The reason for this is the anchor will have to drag up hill and will prevent it from slipping off. Current is rarely a problem here but I have encountered it once or twice on the hundreds of dive I have conducted here. On most of my dives I simply go down the anchor line and start at the bottom of the rock and spiral my way upwards towards the top. You can make about three circles around the rock before time to come up. Have fun and be safe.